Show route map from

Directions

From wellington head up ford street. Passed the telephone box and then turn left between 2 white houses we are on the left 50 meters after turn.

Alternatively you can find us on Google maps just Google tone valley view glamping in wellington or what 3 word: many.stereos.preparing

You will be booking one of two tents in a newly set up glamping site. The tents are lotus 5m Stargazer bell tents with Outbacker wood burners. They are truly beautiful, and they make the most of the spectacular views and stars at night.

Each tent has its own solar panel with a power station (like a big power bank) that provides power to run lights and charging of things like phones and tablets. This is limited to 350w at any one time so something like a kettle would not work but charging items like phones or tablets is no issue. Each Tent will has a double bed. All linens and towels are provided. We even include extra blankets and a hot water bottle.

Each Tent has its own plot marked out with newly planted hedges (these are still growing so please expect to be able to see through / over them). Each plot has a fire pit which can be cooked over and a wood burning hot tub.

The hot tub will need to be lit and heated by you during your stay. This will take between 3 and 4 hours from cold but less if warm already. We can pre-light it and bring it up to temperature before your arrival on day one, a charge of £20 for this service applies to cover our time and the wood used.

In addition to this you get your own stable! The horses have moved out and a new bathroom (Shower, Toilet, Sink, Towel rad) and Kitchenette (Fridge with ice box, Sink, Twin hot plate, Toaster and Kettle) have been installed. Each is dedicated to a pod, so no sharing needed. They have been insulated and have mains electric heating and electric hot water.

The tents are a short walk from the stables, so we have a stone path connecting them and we give you a lantern. There is also a carpark area with parking for one car per tent. Around the carpark we have planted a wildlife friendly hedge. The two tents are 10 meters apart.

Please note we provide you with some wood, fire starters and matches free at the start of your stay next to the tent. We have bundles of wood and fire starters in the stable should you need more these are charged at £6 per bundle. At the end of the year we will add up all the bundle sold and for each 5 bundle bought we will fund the planting of a tree through the national trust.

We also have 2 push bikes that can be used during your stay, we charge £10 a day for the pair.

Check out our website for more details and video tour of the site.

Things to do

Near by there is the town of Wellington with many local facilities including big and small shops, cinema, swimming pool and restaurants.




Toilets

Showers

Wifi

Free Wifi

Adult only site

Local taxi's

Local shops

Near to sports facilities
1 / 12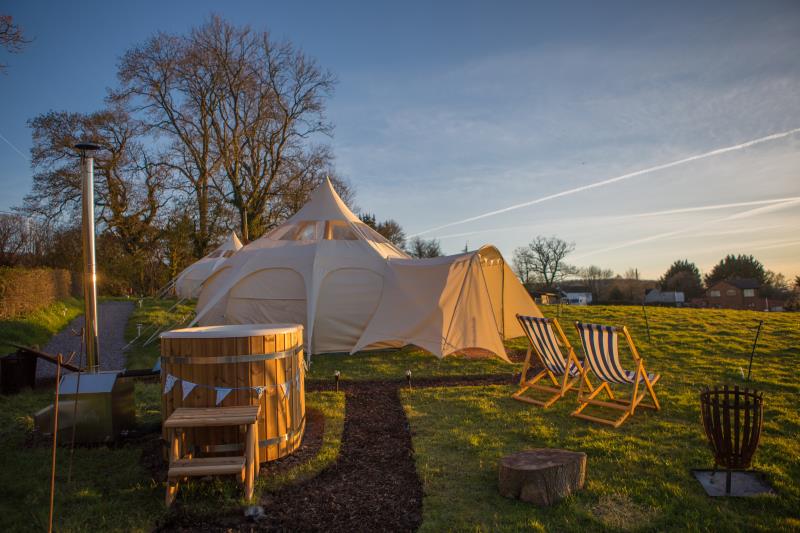 Tent 2
2 / 12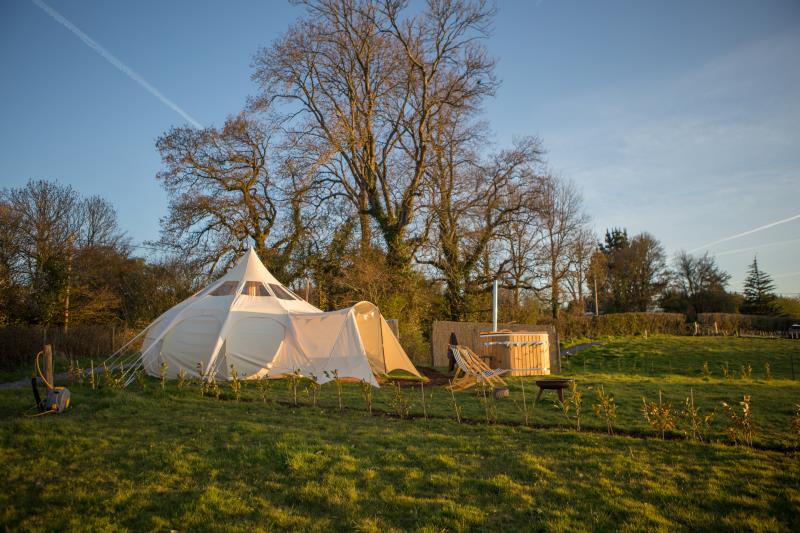 Tent 1
3 / 12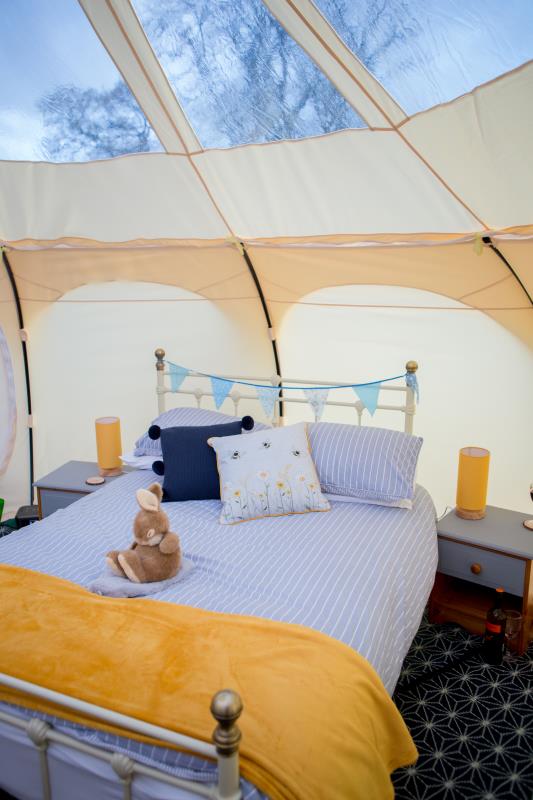 Inside the tent
4 / 12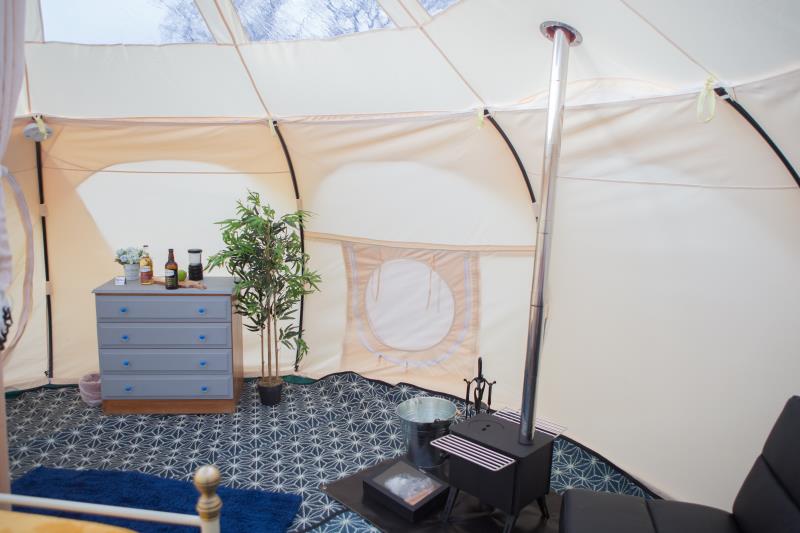 Inside the tent
5 / 12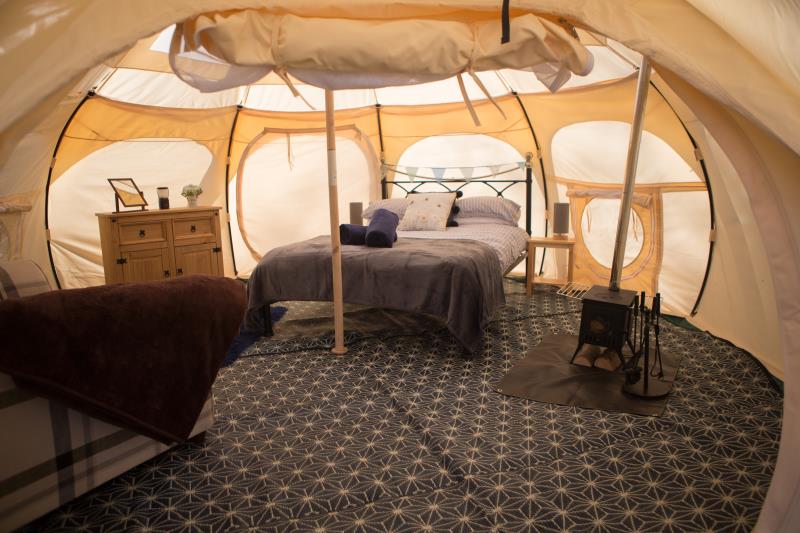 Inside tent 1
6 / 12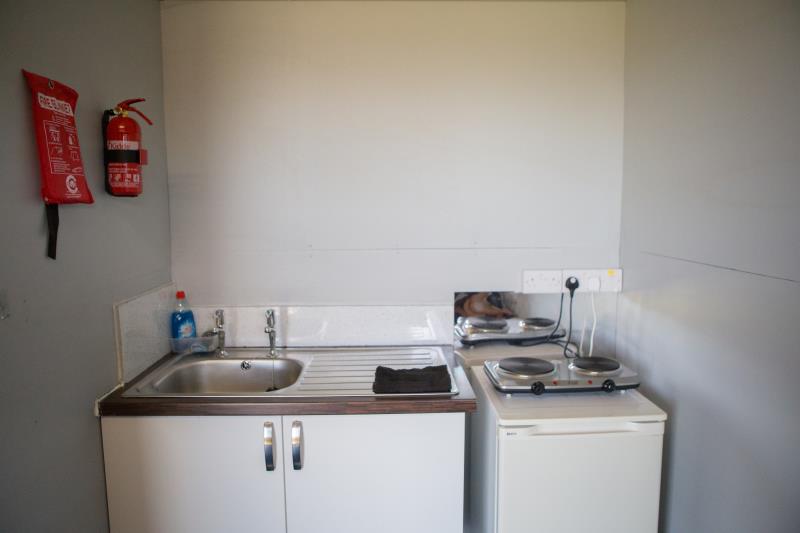 One of the kitchen areas
7 / 12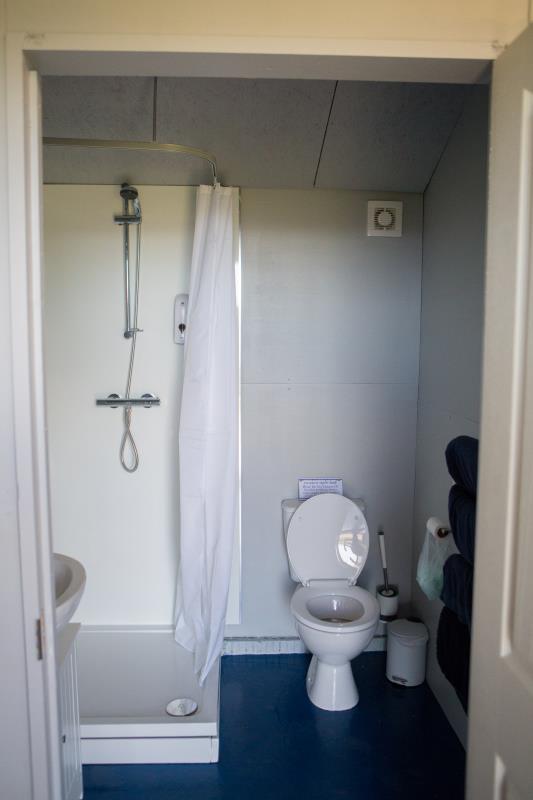 One of the bathrooms
8 / 12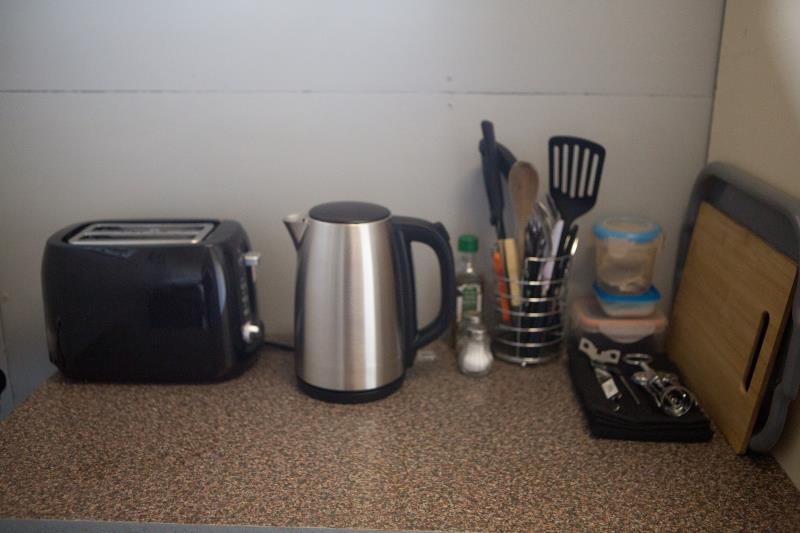 Part of the kitchen area
9 / 12
View from hot tub 1
10 / 12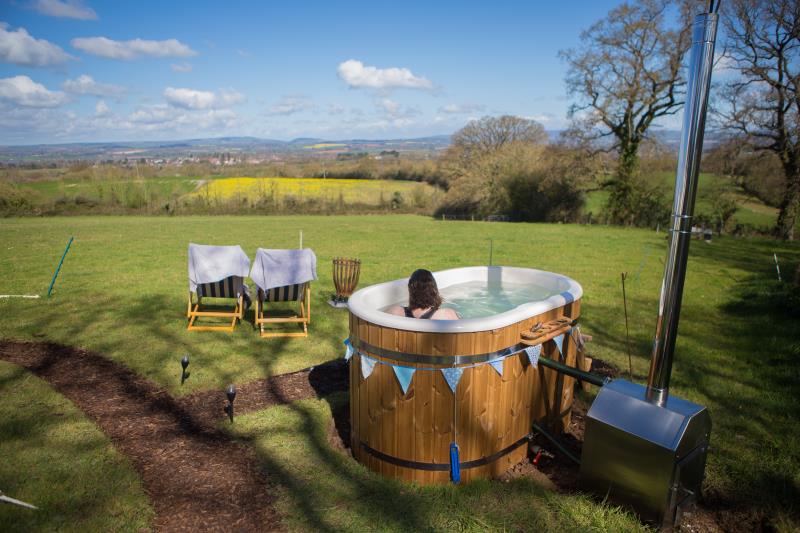 View from hot tub 2
11 / 12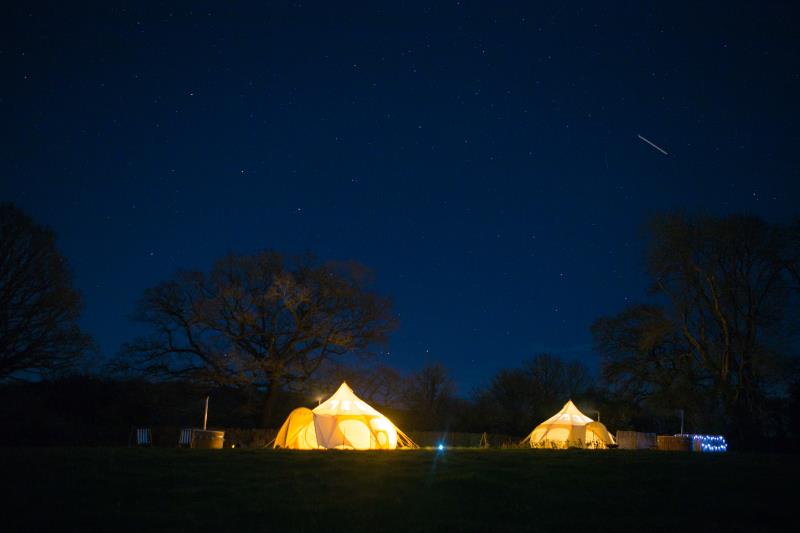 Tents at night
12 / 12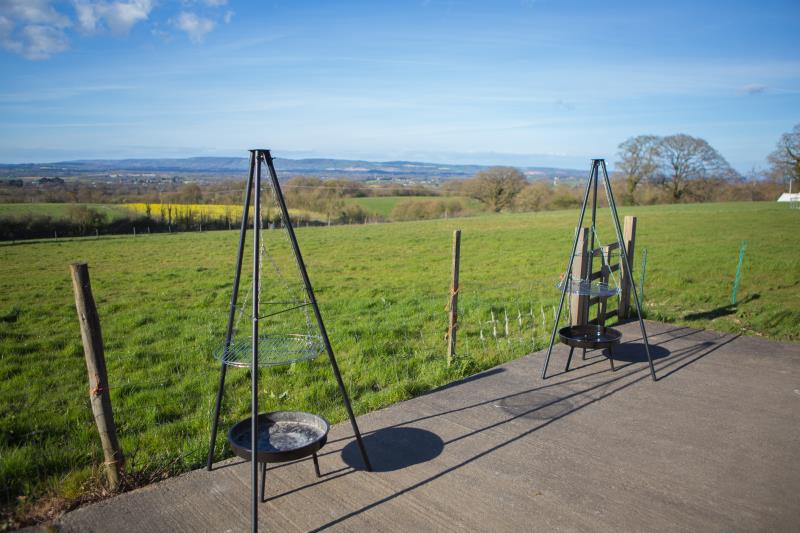 Bbq area in front of stables
❮
❯